R.M. Williams flagship in Chadstone Shopping Centre, VIC.
28.01.21 - Julian Marocchini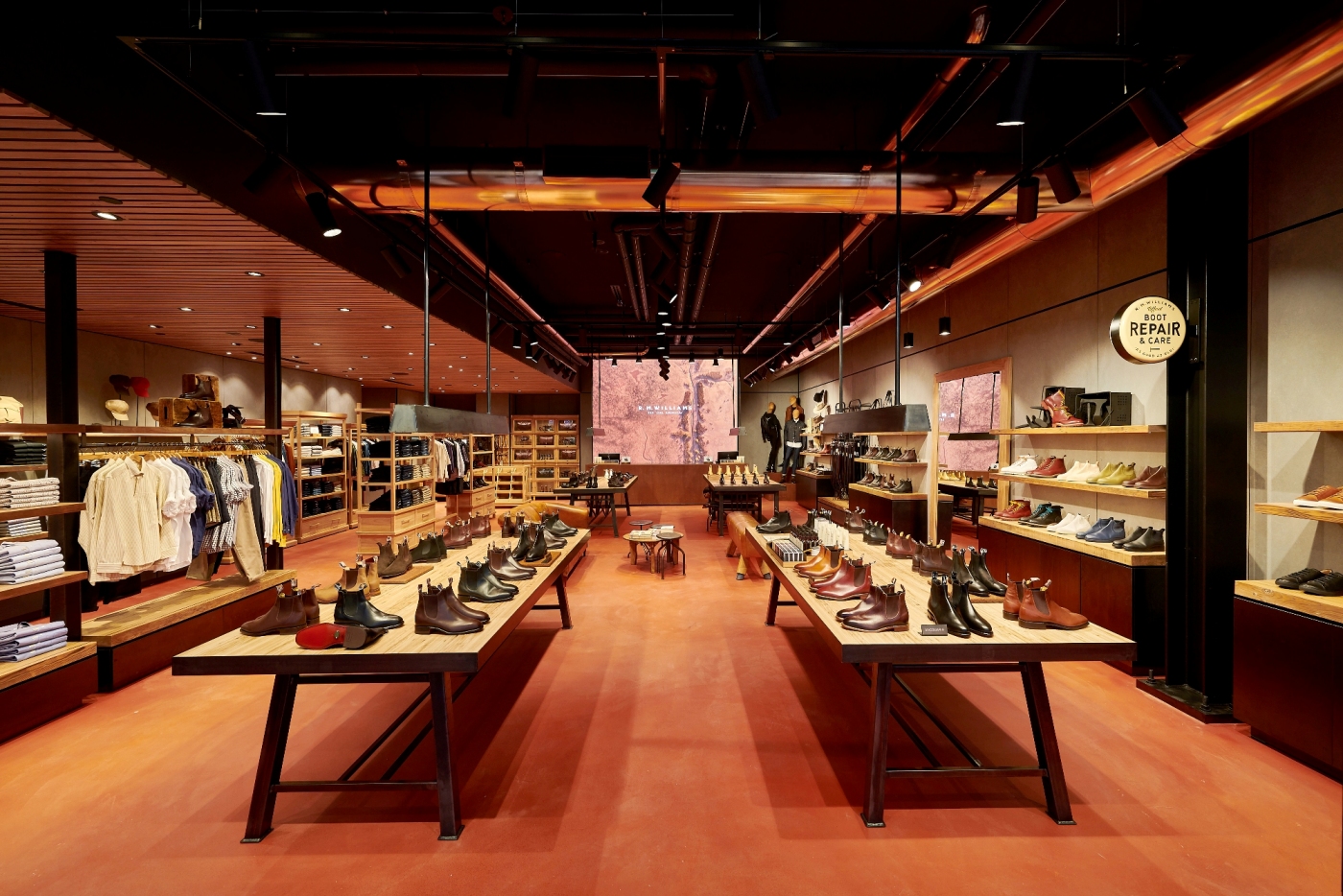 A new generation flagship design for R.M. Williams in Chadstone Shopping Centre VIC.
An evolutionary step forward in 2020/21 to the store design. E2 has been integral in incrementally tweaking and improving the store design as we continue to roll out stores over the past 5 years for the well respected Australian brand.
The humble Aussie shearing shed, rusted copper roofs, wire fencing and the red weathered earth of the Australian outback continue to influence the palette and materials used throughout the store, now just reimagined from the original design of 2016 and since. Moving forward from celebrating the heritage of the brand to presenting a contemporary and modern face as the brand continues to evolve and capture a broader audience.
Photography by Pete Dillon