New home for the Australian Music Industry.
Australian Music Vault | Exhibition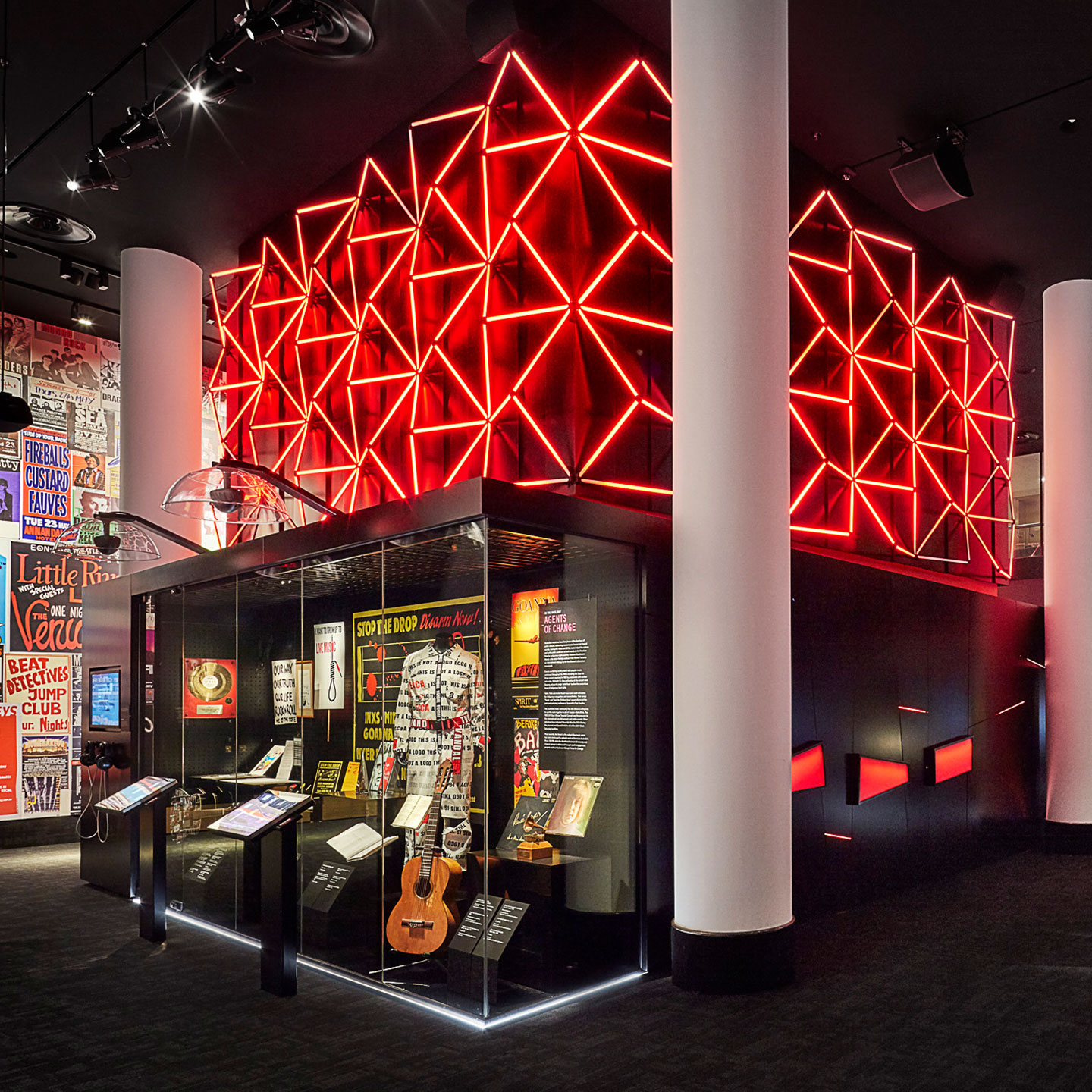 The hub for Australian music crafted in conjunction with Arts Centre Melbourne. Redefining the exhibition experience with immersive design that envelops consumers in the history of Australian music. Inspiring the next generation of storytellers, with music literally at the heart. The "metaphorical heart" structure at the centre of the exhibition wraps the consumer in their personal music journey, transporting them through the soundtrack of their lives.
A new home for Australian music and the performing arts collection developed by Arts Centre Melbourne in consultation with the music industry. Australian Music Vault (AMV) is a celebration of the Australian music story and our personal relationship with music – past, present, and future.
Through extensive industry consultation and partnership, this space creates a unique, engaging, and highly innovative learning experience that honours Australian music. It explores the role that music plays in our society whilst providing visitors and tourists alike with a new experience.
Music is literally at the heart of this space. An exclusively designed acoustic 'heart' structure envelops visitors in sound whilst also being sensitive to the environment of the wider Art Centre Theatres. Glowing and pulsing, the exterior surface mirrors the interior with radiating light, colour, and energy.
The result; a place to explore your love of music and revisit the soundtrack to the big moments of your life and of times gone by. Quality materials and considered design ensures the space is sustainable and flexible to constantly renew itself with fresh content over its lifespan.