e2 Wins Gold at 2015 Melbourne Design Awards for the Australian Music Vault
28.03.19 - Alex Ritchie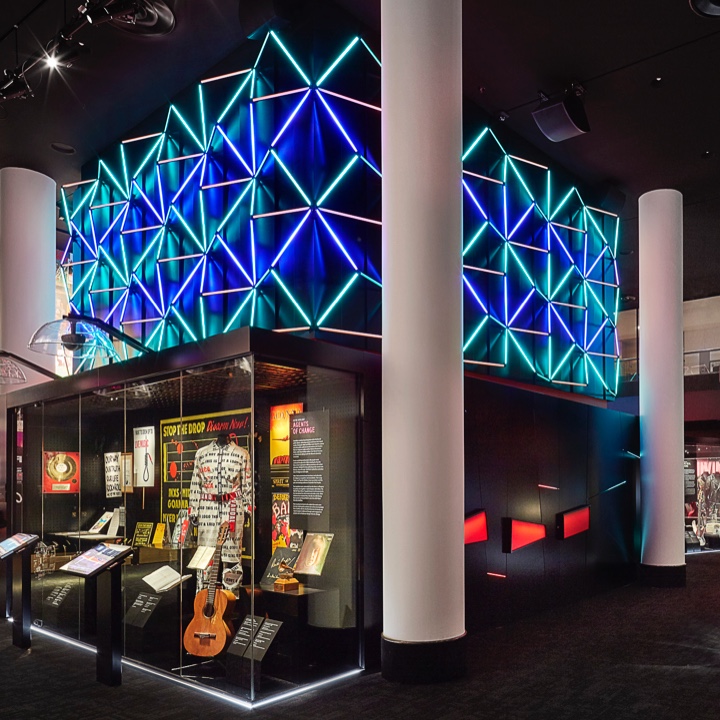 e2 has been awarded first place for best interior design in retail and best pop up/ exhibition design at the 2015 Melbourne Design Awards
At e2, collaboration with our client is paramount. It is important that there is a mutual sense of achievement at the end of each project.
We are very proud to have worked with two such long-standing Australian icons to create new brand environments to ultimately enhance customer experiences.
The Studio D pop up for Dulux creates an environment for easy colour selection via digital methods. Its intent is to be inspirational, visual and less confusing and stressful to the customer. It is a conscious transition to a more sustainable platform that does not rely on traditional colour chips which are costly to produce and use significant amounts of paper.
The R.M Williams project entailed a complete retail environment overhaul. The result is a store that respects heritage and encapsulates the craftsmanship of its product. It invites a new customer to explore the brand but retains its authenticity so as not to alienate its core loyalists. The ethos 'inspired by the past, relevant to the future' was crucial and evident to the articulation of the design.
Thank you to the panel of judges and everyone who voted for us. And a special thanks to all teams involved in bringing these projects to life.