Songlines: Tracking the Seven Sisters Exhibition by E2
09.12.19 - Julian Marocchini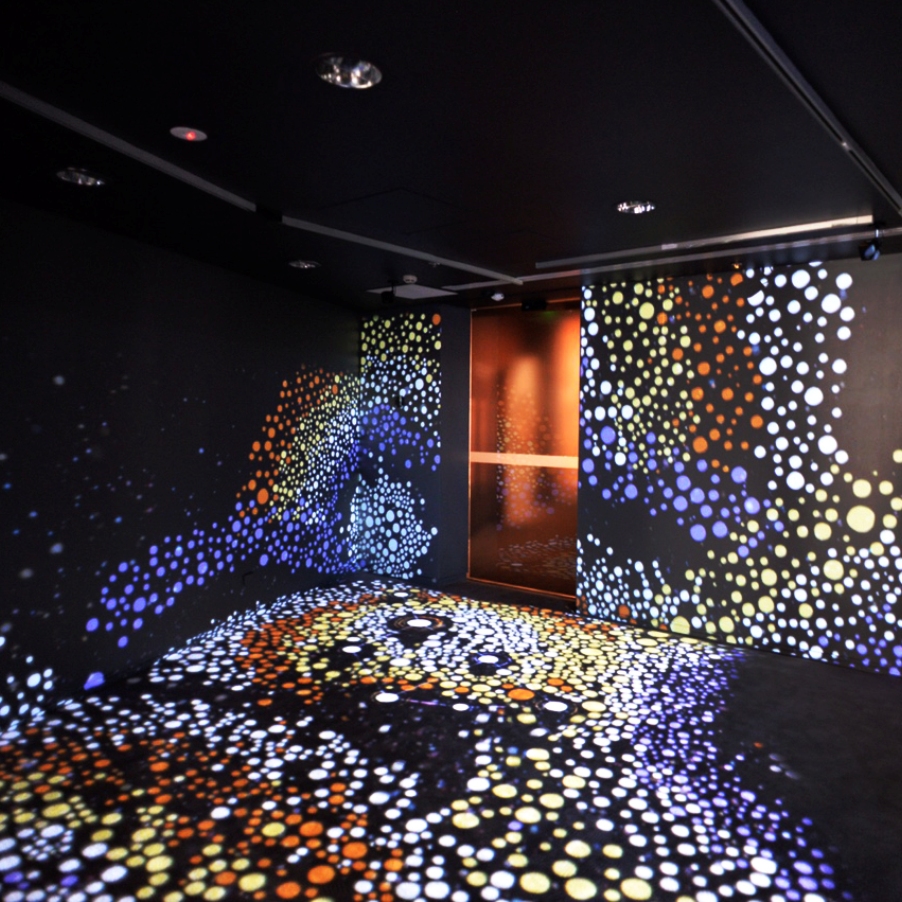 The National Museum of Australia engaged E2 to design the Songlines: Tracking the Seven Sisters that was an Aboriginal-led exhibition that took visitors on a journey along the epic Seven Sisters Dreaming tracks, through art, Indigenous voices and innovative multimedia and other immersive displays.
Previously on show at the National Museum of Australia, 15 September 2017 to 28 February 2018.
Songlines: Tracking the Seven Sisters journeyed along the Ancestral routes of the Seven Sisters as they fled across deserts, pursued relentlessly by a sorcerer. Stories originally performed on country are shared in new ways, with artworks becoming portals to the deserts of the Martu, the Ngaanyatjarra and the Anangu Pitjantjatjara Yankunytjatjara peoples.
Songlines showcases the unique cultural heritage assets of Australia.
Developed in consultation with the traditional owners of the stories, the exhibition tells an ancient creation saga of the Australia desert.
Songlines is an Indigenous Australian narrative, and a global story, the equal of great oral storytelling traditions and epic poems throughout history.
The National Museum is committed to its key strategic goal of taking great Australian stories such as the Songlines saga to the world.
Click to visit the project page.
https://www.nma.gov.au/exhibitions/songlines
"We acknowledge the Traditional Owners of country throughout Australia and recognise their continuing connection to land, waters and culture. We pay our respects to their Elders past, present and emerging."