World first in scale and complexity.
Songlines | Exhibition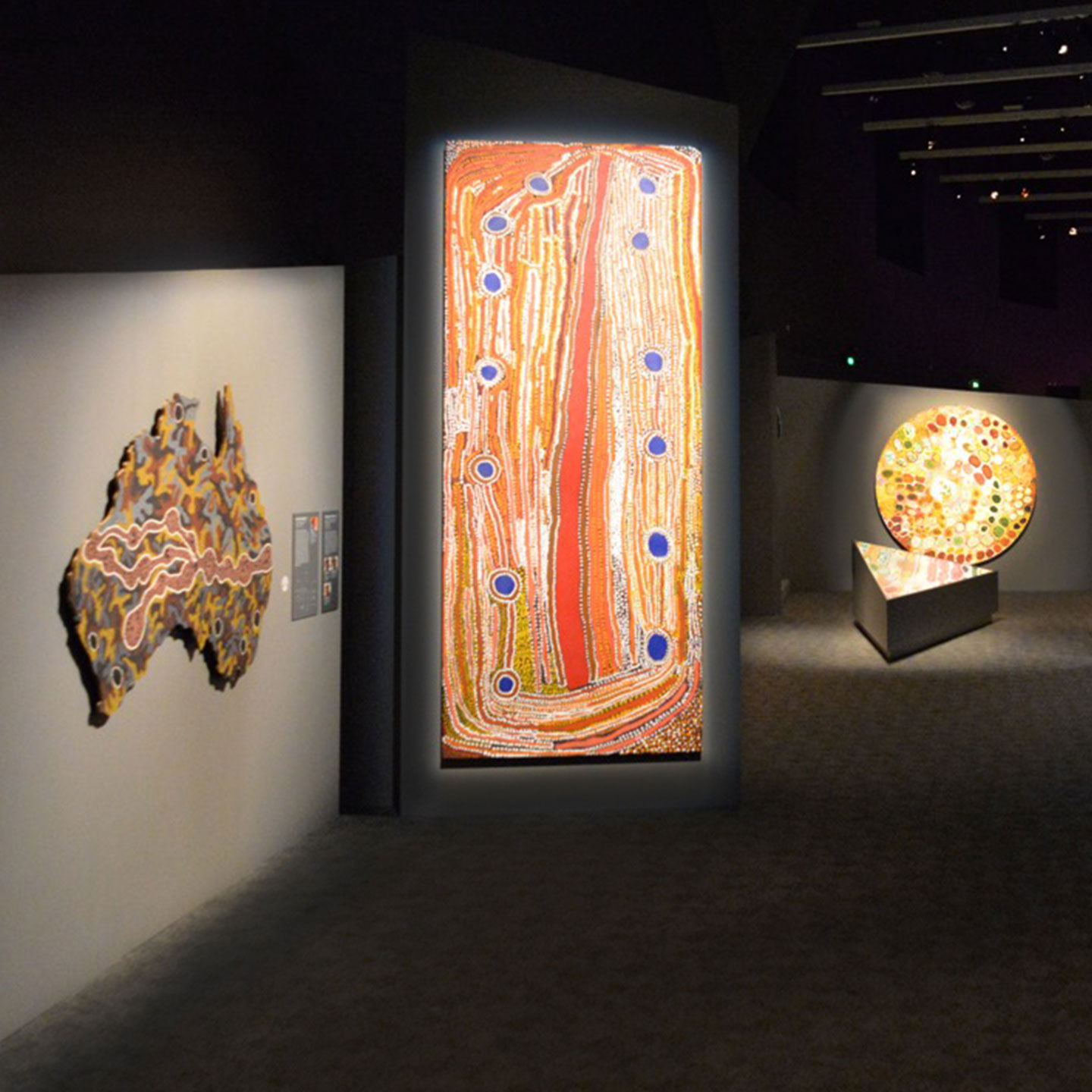 Journey along the Seven Sisters Dreaming Tracks through Indigenous art, multimedia, and immersive design. Transporting the consumer into the story of pursuit, escape, desire, and the power of family. Breakthrough exhibition at The National Museum of Australia that preserves, explains, and celebrates Indigenous culture.
Story of pursuit and escape, desire and magic, Songlines: Tracking the Seven Sisters was an Aboriginal-led exhibition curated by the National Museum of Australia, Canberra.
World first in scale and complexity, Songlines attracted 98,855 visitors across its 6 month duration.
The space explored the remote Seven Sisters Dreaming Tracks through art, Indigenous voices, innovative multimedia and other immersive displays. With more than 100 artists represented, the breakthrough exhibition became a portal to the homeland of the Martu, the Ngaanyatjarra and the Anangu Pitjantjatjara Yankunytjatjara peoples.
These stories are shared in new ways, recreated as if they Elders were speaking themselves. It's bold – loudly sharing Indigenous voices and transforming an often antiquated museum environment. The concept blends new technology with traditional craft to preserve, explain, and celebrate Indigenous culture.