Relationship between human behaviour and road safety.
Road to Zero | Exhibition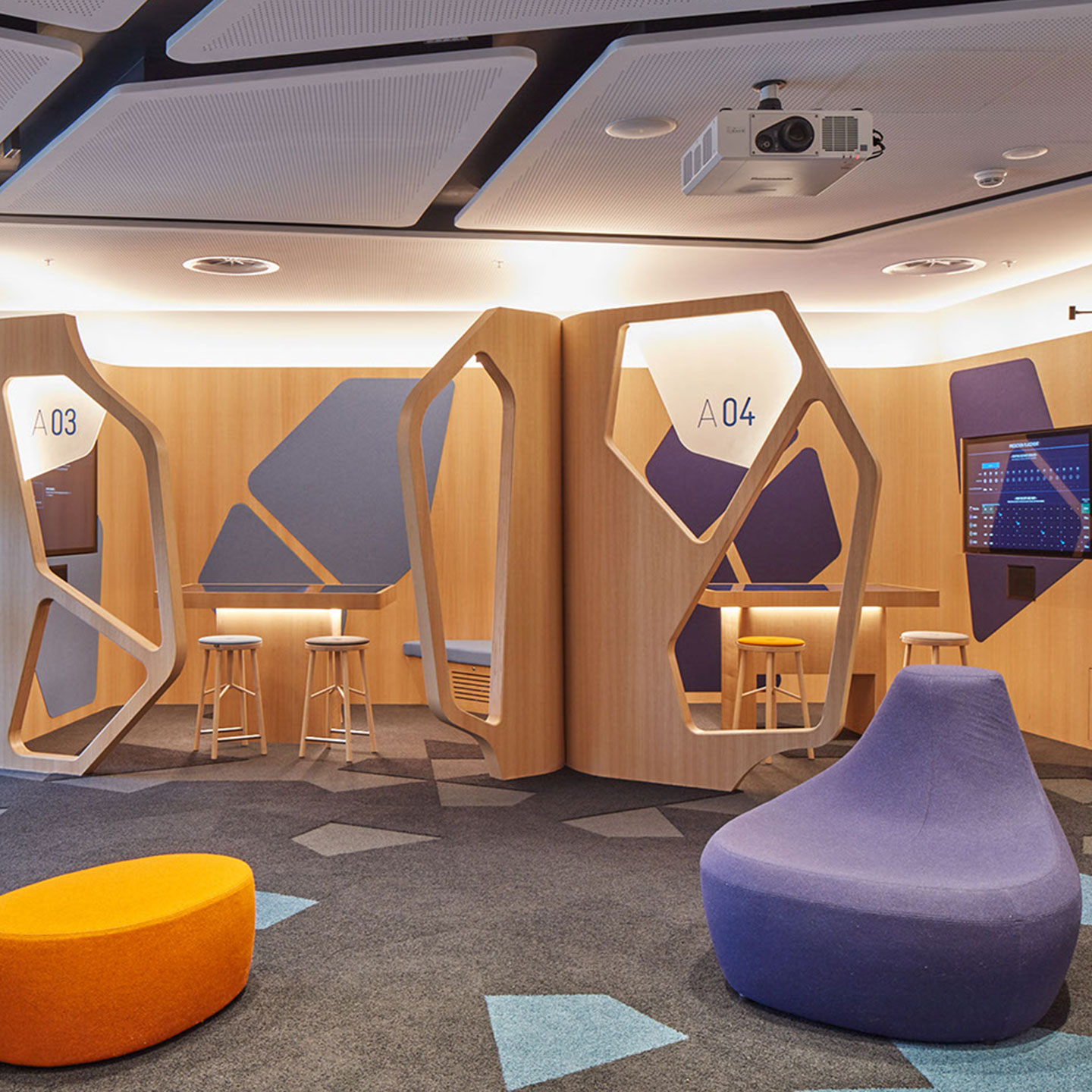 In collaboration with TAC and Museum Victoria, road safety learning complex for a pre-driving audience. Sophisticated and engaging in design, the environment is a non-traditional learning studio and exhibition space. Highlighting the consumers own vulnerabilities as an entry point, exploring the relationship between human behaviour and the safety of the road system.
Created by the Transport Accident Commission Victoria (TAC) in conjunction with Museum Victoria, Road to Zero is an interactive learning complex. It's a first of its kind, educating a teenage audience in road safety and introducing a new brand to Museum Victoria.
With diverse stakeholders, the final concept fulfils the varying client requirements, maintains balance between existing and new architecture, and withstands the proposed 10-year life span. All whilst ensuring flexibility for new experiences to be added across the decade.
Catering to a young audience, the environment is sophisticated and engaging whilst not being traditionally educational. Cool elements in the exploratory space, and warm in the learning space support this. Constrained by low ceilings, structural limitations, narrow single entry/exit points and difficult circulation, this space was a challenge to transform. The commissioned artwork was one of the elements introduced to counteract these difficulties, and also helps to shape the underlying mood, tone, and pace of the consumer experience.
The outcome is an environment that highlights the vulnerability of the consumer as an entry point to learning. They explore the complex relationship between human physiology, behaviour, and the engineering systems that create, and build, a safer road system.