Inspired by the past, relevant to the future.
RM Williams | Retail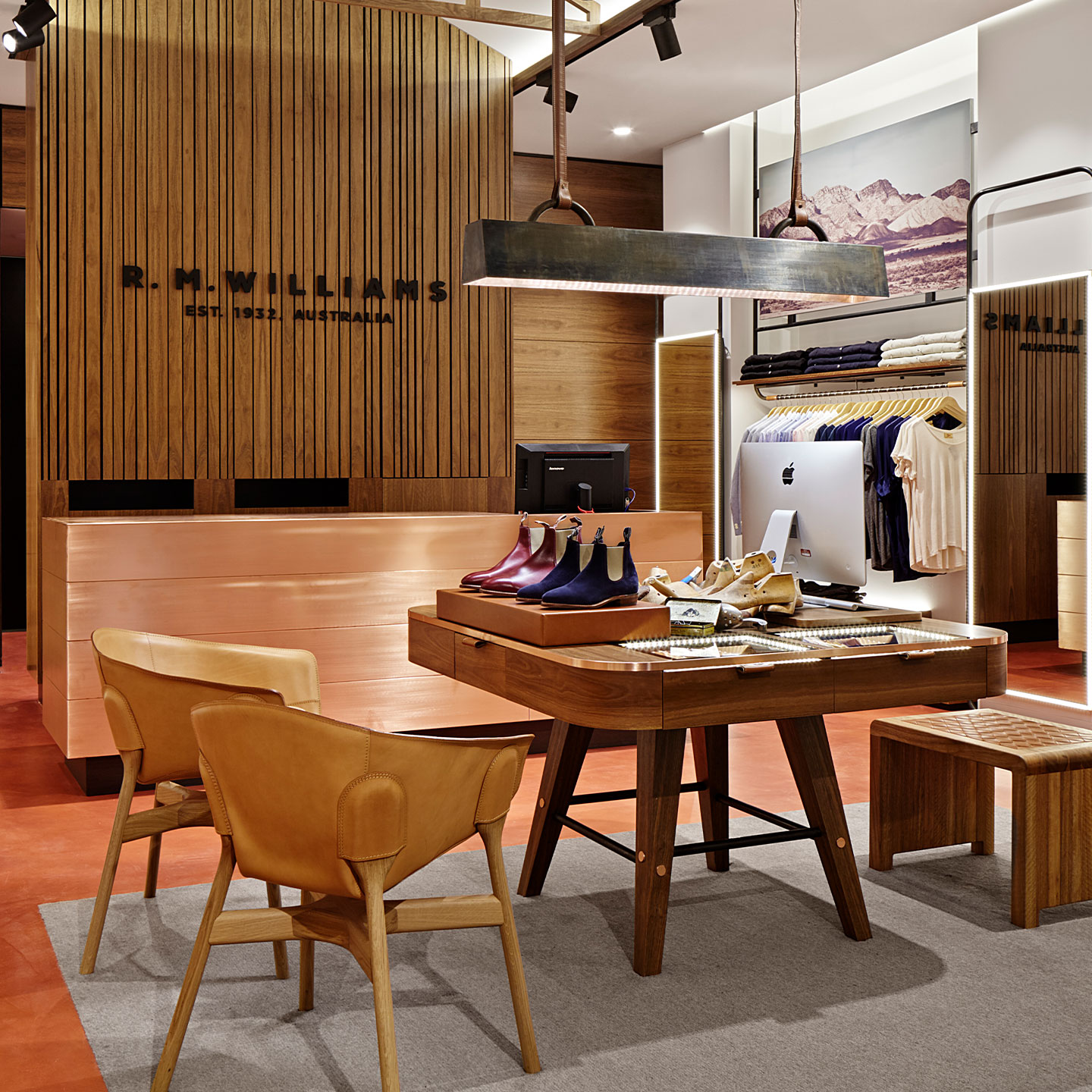 Forging an authentic connection with a global consumer whilst respecting the heritage of the house. Authentic and purposeful, iconic products form key engagement points throughout the consumer journey. Transporting city dwellers into the Australian outback with earthy aesthetic and sustainable materials.
R.M. Williams is synonymous with quality craftsmanship. More than a brand, it's an Australian icon. Products lucky enough to bear this iconic logo are crafted to support, and last, a lifetime.
With a 100+ year retail history, R.M. Williams understands the importance of constantly reinventing the retail experience to enhance perception, entice new consumers, and prolong dwell time in store. Visual merchandising must remain of high impact but also flexible for rollout. All whilst maintaining brand heritage and authenticity.
Using journey mapping to identify how consumers moved throughout the store, the final concept heroes the cornerstone of the brand; the R.M. Williams boot. The boot table was created to compliment the boot buying experience. Showcasing and educating new consumers without alienating those who have known no substitute for generations. This notion is encompassed in the project's tagline; inspired by the past, relevant to the future.
The result is an immersive environment that forms engagement between the global consumer and the product itself. Evoking the senses and encapsulating the bushman narrative, it thrusts the individual into a landscape of rusted copper roofs, red weathered earth, and the warm Australian sun. Instore and outside, they too are at one with the outback.