A sustainable tomorrow, one paint chip at a time.
Dulux Studio D | Retail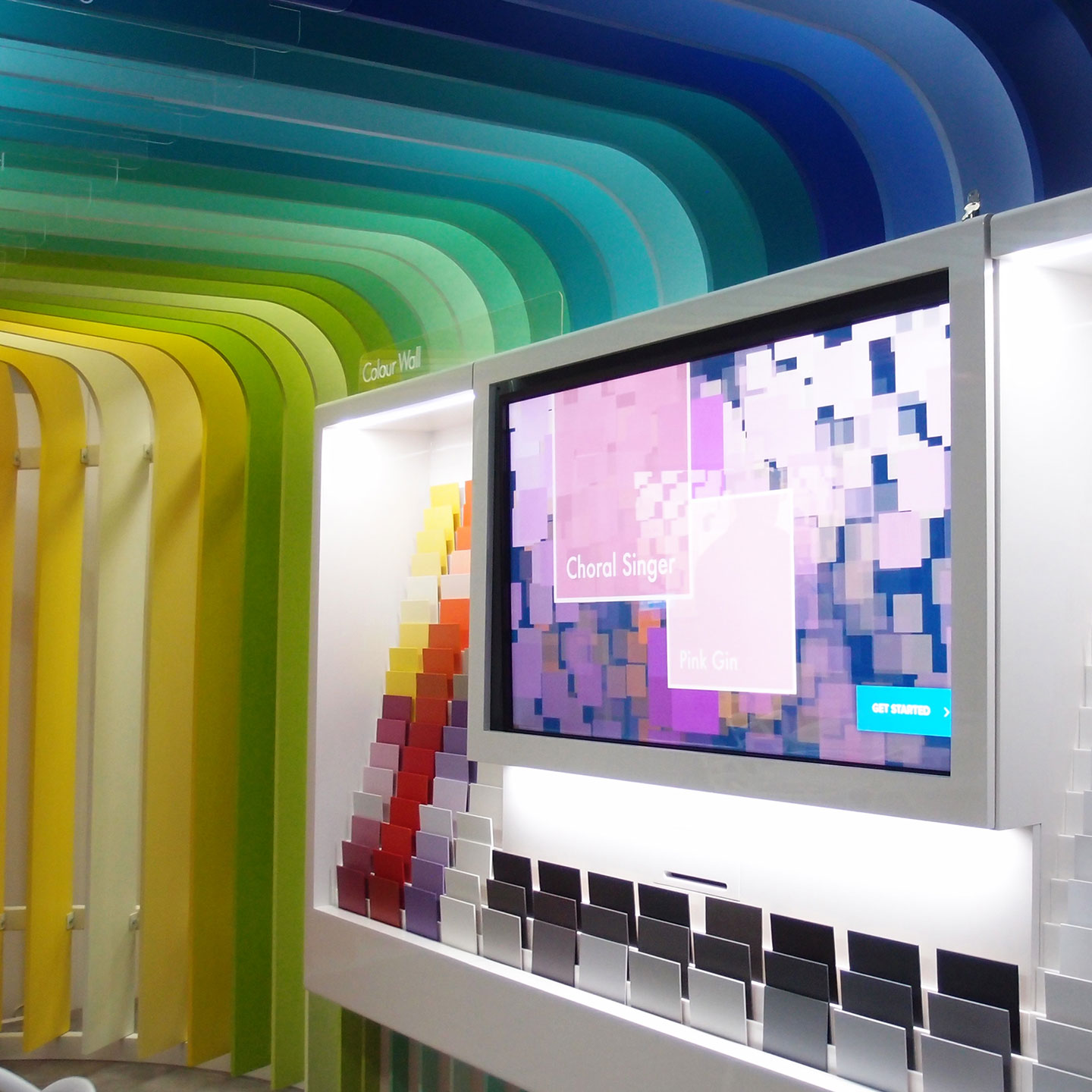 Creating sustainable habits and improving the consumer colour selection process whilst elevating Dulux as an industry leader. Applying new consumer experience insights to create digital solutions to the traditional paint colour chip. Implemented from pop-ups to retail environments to build a more sustainable tomorrow and fast-track consumer purchasing. Win-win.
Recognisable. Confident. Respected. Dulux has sat at the forefront of home design and colour for generations. From humble beginnings, this iconic Australian brand is a leader in paint technology and continues to set seasonal colour trends.
In order to reduce waste caused by traditional colour paint chips, Dulux promotes in-store digital colour selection to assist with colour making decisions. It aims to transition the consumer from the traditional printed colour samples to a sustainable solution whilst maintaining purchasing confidence.
This involved shifting the consumer psyche on how they select paint. It was achieved by creating an inspirational environment that simplified the selection of colour whilst instilling a sense of trust, synonymous with the Dulux brand, in the digital platform. In conjunction with this was reminding the consumer of the positive impact their digital decision was making on the planet.
The result is a revised consumer journey incorporating a level of guidance and information that maintained consumer confidence and satisfaction; a bridge between the digital and physical environment, and a streamlined progression through the paint selection to purchase transaction.