Choice empowerment for healthier lives.
Bupa | Retail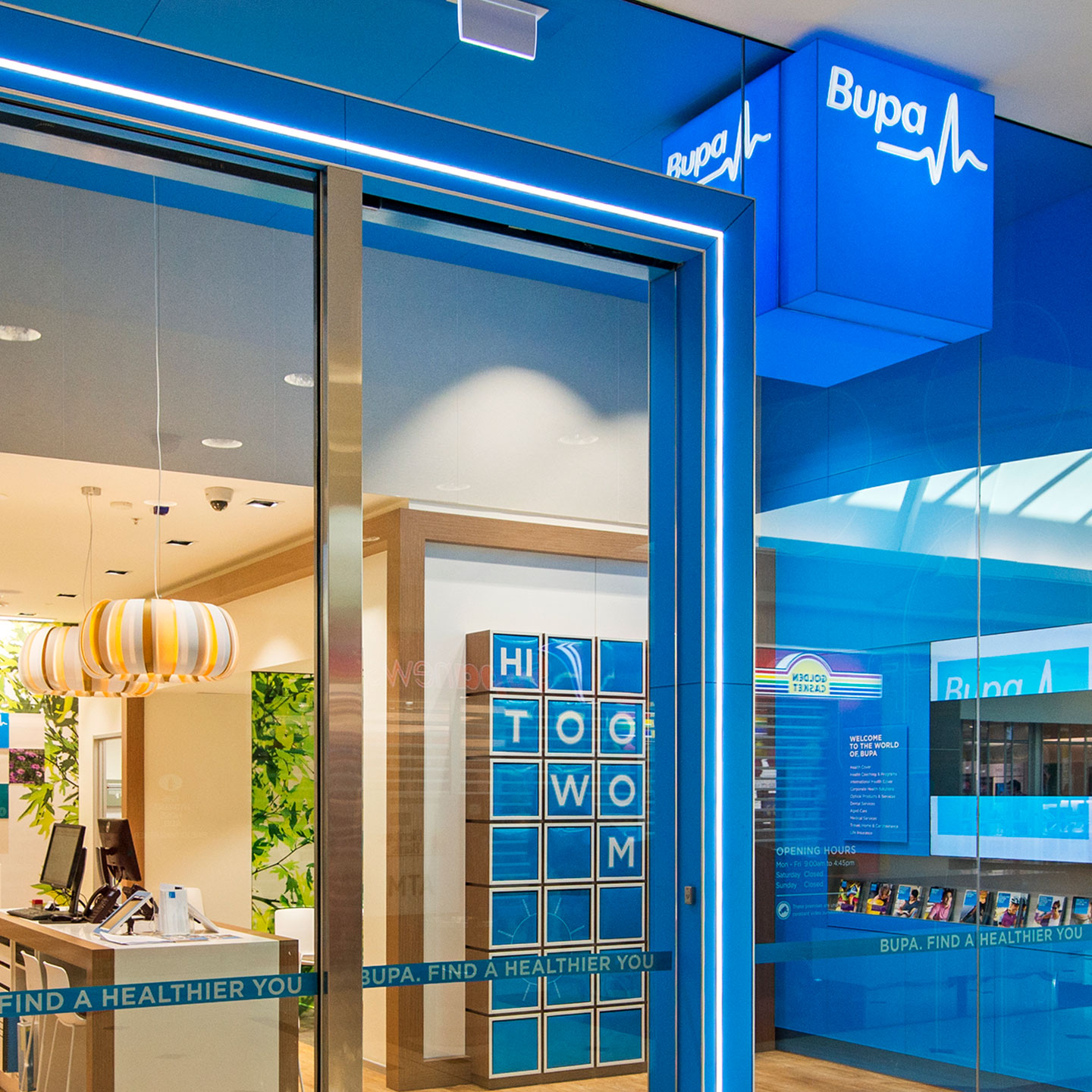 Not just another healthcare provider. Creating a collaborative experience driven by consumer ownership. Allowing information to be shared in partnership within a side-by-side transactional environment. Ensuring both members and non-members feel welcomed to interact with utilities and healthcare needs.
Global healthcare leader with insurance, services, and advice at its core. Bupa is more than just a health insurance provider; they aim to help members live longer, happier, healthier lives through education and services.
Evident through research, the current healthcare experience in Australia is sterile and transactional. Consumers want to feel in control of their own health with choice and empowerment being crucial to the contemporary healthcare retail environment. This problem is at the core of our solution.
Through consumer journey mapping and developing a new zoning strategy, the concept created has shifted the 'us and them' instore experience to a true partnership. Consultants now sit side-by-side with consumers – making members and non-members feel welcomed to interact with information, utilities, and healthcare needs.
It's about creating ownership, of your health and the transaction. The concept creates an experience-driven environment that leaves behind the outdated healthcare service model of tellers and queues.